Supreme Tanzania Safaris
Supreme Tanzania Safaris brings you accurate and up-to-date travel information on Wildlife, Conservation, Tours and Safaris sourced by working closely with each Tanzania Tourism Authorities and establishments. We intend to offer an remarkable experience to many tourist operations, Tours & Safari to all National Parks & Game Reserves in East Africa, Sightseeing, Historical Sites, Culture Activities, Walking safari, Beach leisure, Hotel bookings, Car hire, Air flight booking, and Sea ferry bookings. Who ever need or want to know to plan a memorable tour or safari and many others of interest that are in Tanzania, Kenya, Uganda, Malawi and Rwanda. Whatever your East Africa safari plans and interests, Supreme Tanzania Safaris have something special for you.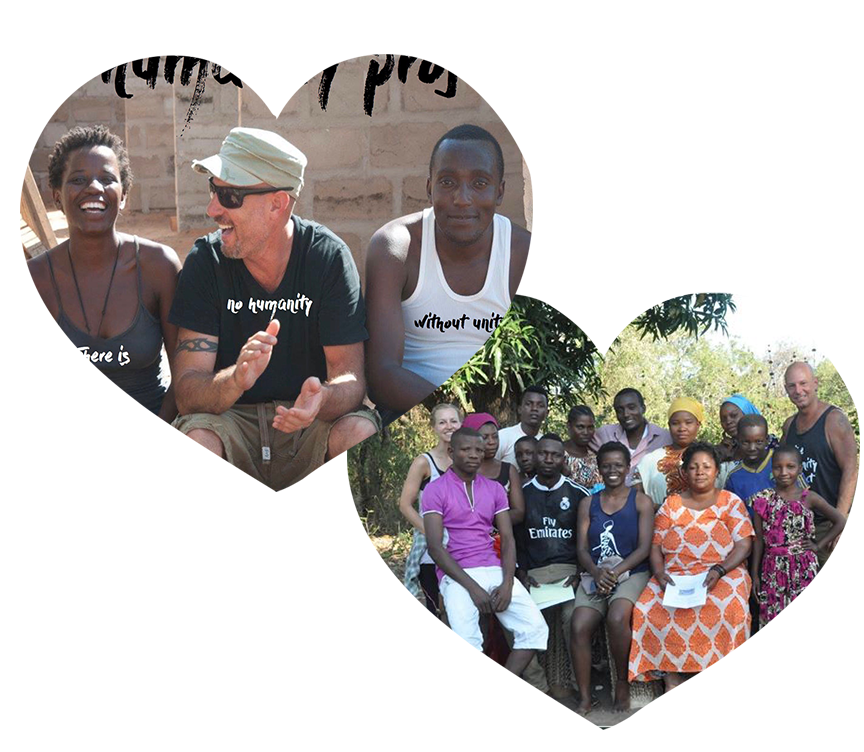 Community Social Responsibility
At Supreme Tanzania Safaris, we feel that it's very important to give back to our community. That's why we partner with organizations like The Outer Loop Theater Experience & The Humanity Project, in the U.S, to help bring the arts, education, clean water and healthcare to villages throughout Tanzania in need. A portion of all Wildlife Safari proceeds go to making sure that those who need an education and access to proper medical care can afford them both.
Our Client Reviews
We invite you to come and explore incredible Tanzania, a remarkable African country renowned for its unbelievable wildlife safaris and amazing adventures. On a Tanzania safari you can enjoy a combination of fascinating wildlife together with truly exotic African culture.
There's really nowhere on earth quite like Tanzania when it comes to safaris.

Fantastic experience With a small group of women we had 2 day trip to Mikumi Park. Everything was perfect, starting from picking us up from the ferry port, transportation to the Park, then to hotel, then in the morning to the Park again and finally back to Dar es Salaam. In particular I want to thank Kapande who was outstanding, driving and showing us the wildlife. He was very experienced and dedicated, we saw all the animals, even those who like to hide. Great experience, thank you. Asante sana.

Good experiences, recommended! I have already done 2 trips with Supreme Tanzania Safaris! The first time we went with a group of friends to Mikumi National Park last year, went for 3 days safari. We were picked up at the lodge in Dar Es Salaam and brought to the accommodation where the safari started! The driver was really nice and dedicated on finding the animals we wanted to see! It was a good experience and Mikumi National Park did not let us down! The second trip was to Selous Game Reserve, again with a group but this time with family. We had 3 full safari cars with 6 adults and over 10 kids! It was again a 3 days trip and the organisation was perfect, everything went according to schedule. We had 2 day game drive and 1 boat safari. We had the same driver as last time and he made our trip unforgettable!

Darf ich Dich in diese besondere Welt einladen? Mit Samwell und Hassan, unserem Fahrer, habe ich 4 Tage Safari im Mikumi- Nationalpark erlebt. Sie haben beide einen tiefen Respekt vor diesem Reichtum an unterschiedlichen Tierarten und der Landschaft. Sie gaben mir genügend Zeit, die Tiere und die Stimmungen in Ruhe auf mich wirken zu lassen. Ihr Wissen über sie hat mich sehr beeindruckt und bereichert. Eine kleine Geschichte noch .... ich habe Samwell unterwegs gefragt, ob es im Park auch Schlangen gibt - er meinte sehr sehr selten und bei unserem nächsten Stop, bei dem wir die Hippos beim Baden beobachten konnten, zeigt er mir eine grüne Kobra, die dort im Busch schlief. Wow, was für ein Geschenk. Ich kann Samwell und seine "company" wärmstens empfehlen. Wer einen achtsamen und respektvollen Einblick in die Natur und Tierwelt von Tanzania haben möchte, ist bei ihm richtig. Thank you so much.

A Supreme Experience For my first time traveling outside the U.S. , Supreme Tanzania Safaris made me feel welcome and taken care of. I highly recommend them if you want a great touring experience and receive excellent hospitality.

Excellent Experience Samwell provided an excellent experience with an amazing blend of professionalism and friendship. I felt very safe at all times around Samwell and there was never a time I felt like I couldn't express my concerns to him. It was a pleasure to go on a Safari trip with him and his company and I would recommend him to anyone looking to visit Tanzania.
The Safari Experience of a Lifetime I have now experienced 4 safaris with Samwel and his team, and they are HANDS DOWN the best company in Tanzania. The team's combined expertise and sense of hospitality made me and my travel companions feel impeccably well taken care of... a must when traveling in an unfamiliar environment. Samwel's attention to detail, communication, and deep knowledge, set him apart from the rest. You will not find a better company to travel with in Tanzania!
Michael Herman
2021-08-02
Best trip ever with Samwel, Kapande and Supreme Tanzania Safaris! Samwel is the owner and operator of STS, and he is the best in the business. Our group felt safe and well taken care of the entire trip (3 weeks). Kapande is a driver and guide with STS, and he is always there to make sure your experience is as good as it can be. We recommend STS with the best and highest possible rating. When visiting Tanzania, there is no other company that comes close.
Fantastic experience I have done 4 safaris with Samwel and his team. Every Safari was unique and Samwel was the ultimate host. Incredibly professional, safe and 100% reliable. Definitely recommend

Сафари в Танзании на автомобиле Мы отправились из города Der es Salaam в сторону национального парка Mikumi на огромном Toyota Land-Cruizer. На следующий день ранним утром, после ночевки в гостинице, мы отправились смотреть зверей на территорию парка. Это было захватывающе!! Благодаря водителю Самвелу, мы могли даже хорошо рассмотреть львов. Большое спасибо за организацию этого приключения, надёжность в любых вопросах, и интересный рассказ о животных. Мой самый верный друг в Танзании, Samvel -Thank you!!

Алена Симонова
2020-12-10
Safari with Samwel we traveled through Mikumi Park with Samwell, he gave us a great safari! i showed all the animals, told them all, always took care of us, and waited for us to take a lot of pictures. Thank you! and he's got a cool car!
Follow us on Our Daily Safari Trip