During our 12 days luxury safari in Northern Tanzania you'll stay at the finest luxury safari accommodation Tanzania has to offer including exclusive lodges like Tarangire Treetops where the huge, open-sided rooms offer amazing views from your bed. You'll also experience the ultimate luxury tented safari where you can sleep under canvas while being totally pampered and staying in total comfort. Highlights of the tour include having your own personal safari vehicle and guide so you can set your own schedule as you visit:
We'll pick you up at Kilimanjaro International Airport and transferred to the Arusha Coffee Lodge for your relaxation and overnight.
Accommodation: Arusha Coffee Lodge
Meals: Dinner & Breakfast
2
DAY 2: ARUSHA – SERENGETI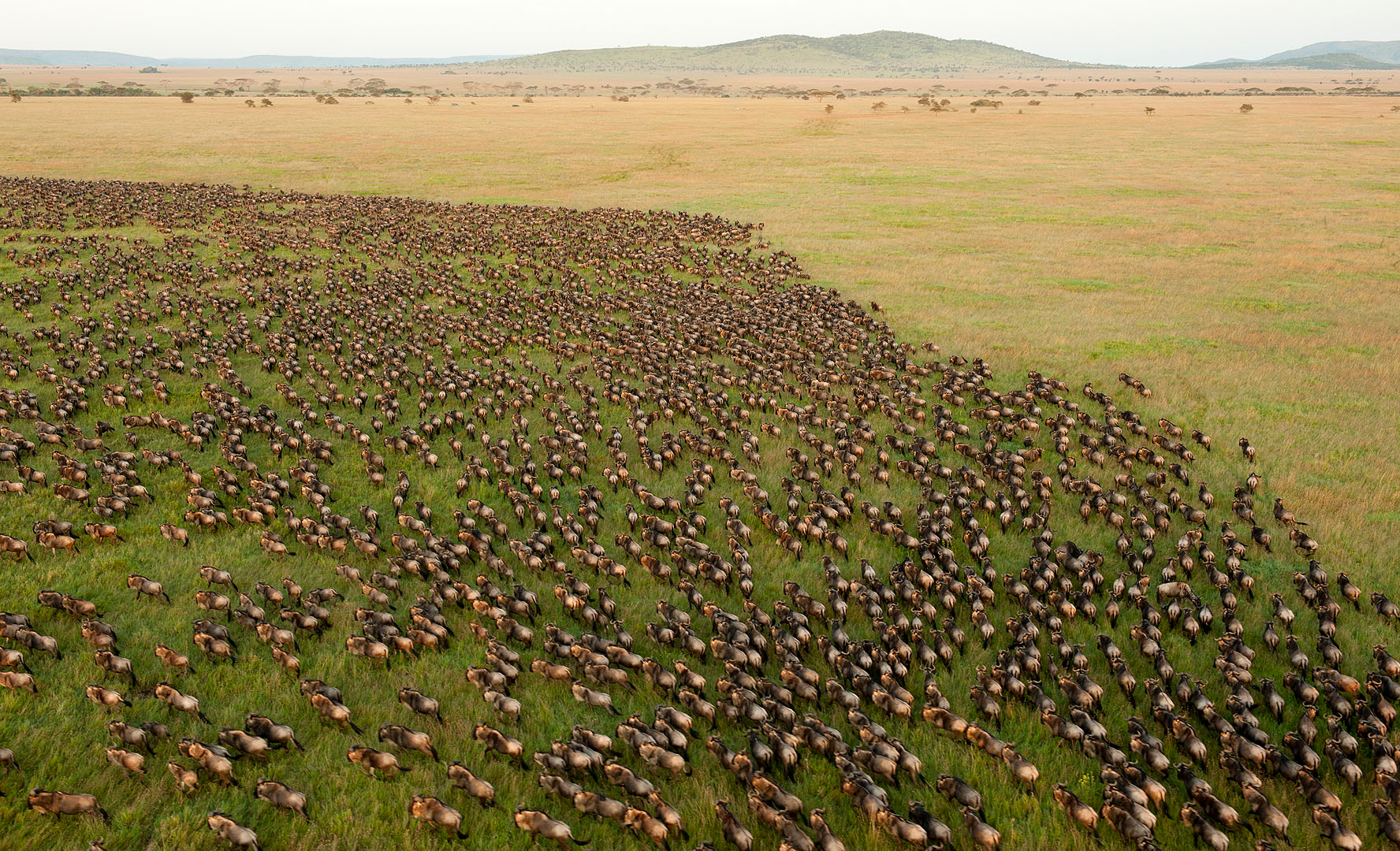 After breakfast, you'll leave Arusha with your guide and drive to the endless plains of Serengeti via Ngorongoro crater where you'll enjoy a half day of wildlife and migration viewing. Serengeti is the oldest and most popular national park, in particular for its annual migration of wildebeest but zebra and Thomson gazelle also join the trek looking for fresh grazing. Some of the animals are found in Serengeti are buffalo, giraffe, eland, topi, kongoni, impala, Grant's gazelle, lion, cheetah, leopard and African Jackal. We'll take a packed lunch with us today to maximize our game viewing time.
Accommodation: Kati Kati Tented Camp
Meals: Lunch Box, Dinner and Breakfast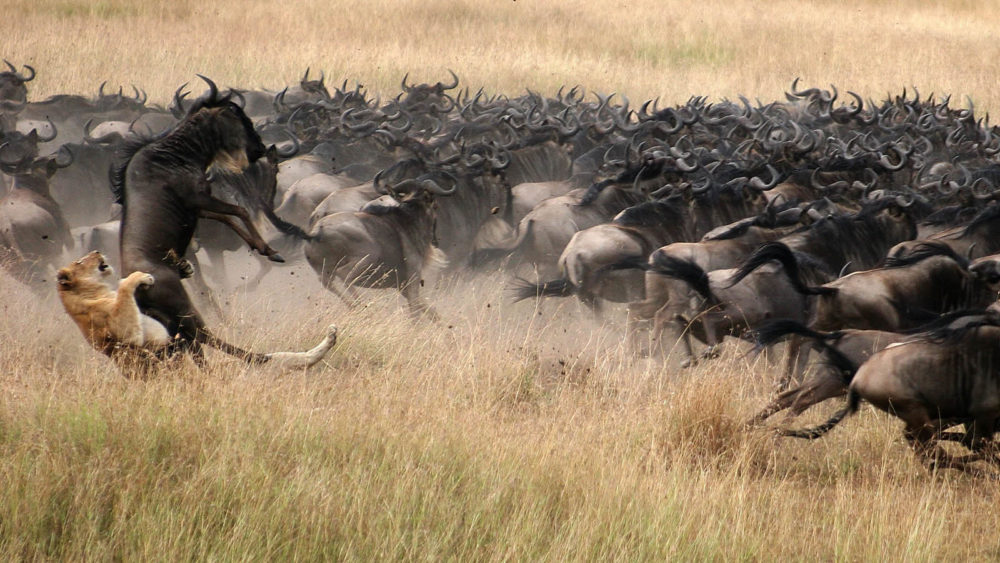 You'll spend two full days exploring the Serengeti creating unforgettable memories of your safari adventure. The great migration on the Serengeti is world renowned and you'll be ideally placed to watch more than two million animals, mainly wildebeest, move across the plains in search of fresh grass and water. You'll have the option of taking a hot air balloon ride if you'd like to get a bird's eye view of the migration. Please note the hot air balloon and wilderness champagne breakfast incurs an additional cost of $539 per person and is subject to availability. Accommodation: Lemala Mara Camp. Meals: Breakfast, packed lunch and dinner provided each day
4
DAY 5: VENTURE TO NGORONGORO WITH DISCOVERIES EN ROUTE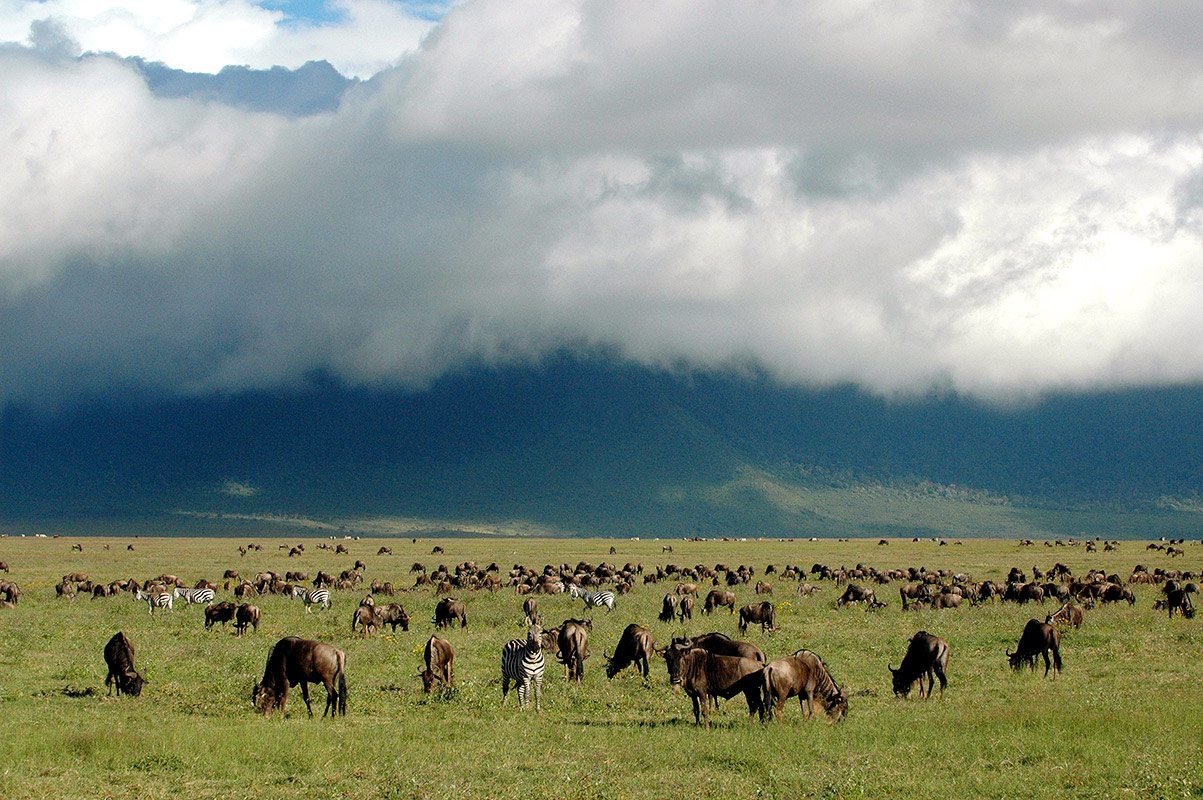 After breakfast, you will bid adieu to the Serengeti and begin the long drive to the Ngorongoro Crater. En route, you will stop for a packed lunch at Olduvai Gorge, an archaeological site made famous by Louis and Mary Leakey when they uncovered the remains of Zinjathropus, an early hominid species that roamed the planet some 2.7 million years ago. After lunch, you'll be taken to the Ngorongoro Wildlife Lodge inside the Ngorongoro Conservation Area.
Accommodation: Ngorongoro Serena Safari Lodge.
Meals: Breakfast, packed lunch and dinner.
5
DAY 6: EXPLORE THE NGORONGORO CRATER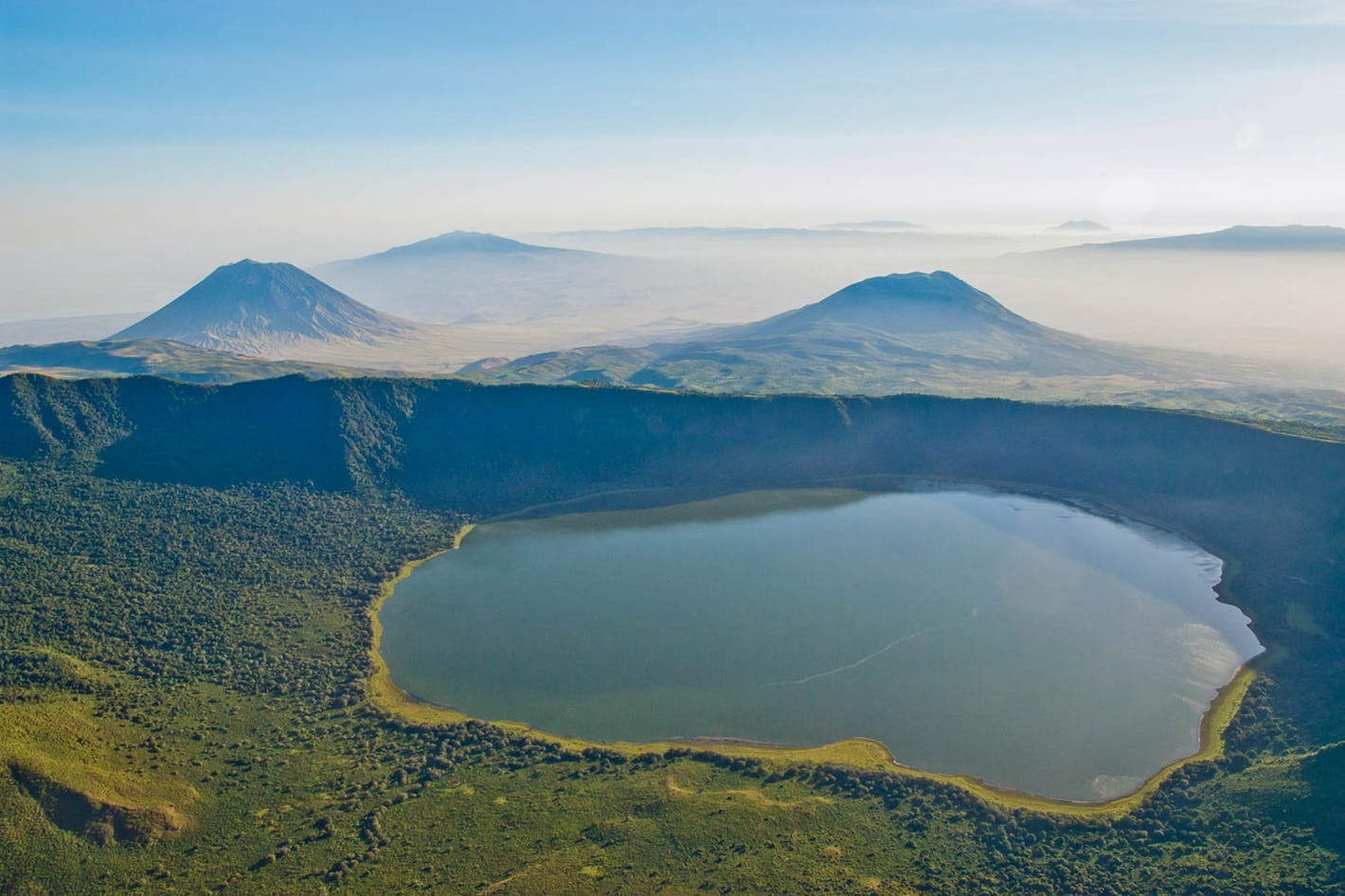 After breakfast, you'll descend into the famed Ngorongoro Crater for wildlife viewing. A large caldera, the crater formed when a giant volcano exploded and collapsed on itself some two to three million years ago. It is 610 m (2,000 ft) deep and its floor covers 260 km² (100miles²). Estimations of the height of the original volcano range from fifteen to nineteen thousand feet (4500 to 5800 meters). The crater has some of the highest densities of wildlife on the planet, including lion, elephant, zebra, rhino, leopard, buffalo, gazelle, wildebeest, hippo and many different bird species. The Ngorongoro Crater is well deserving of its UN World Heritage Site status and this experience will be a highlight of your tour.
Accommodation: Ngorongoro Serena Safari Lodge.
Meals: Breakfast, packed lunch and dinner.
6
DAY 7: HEAD TO THE PARK THAT HEMINGWAY LOVED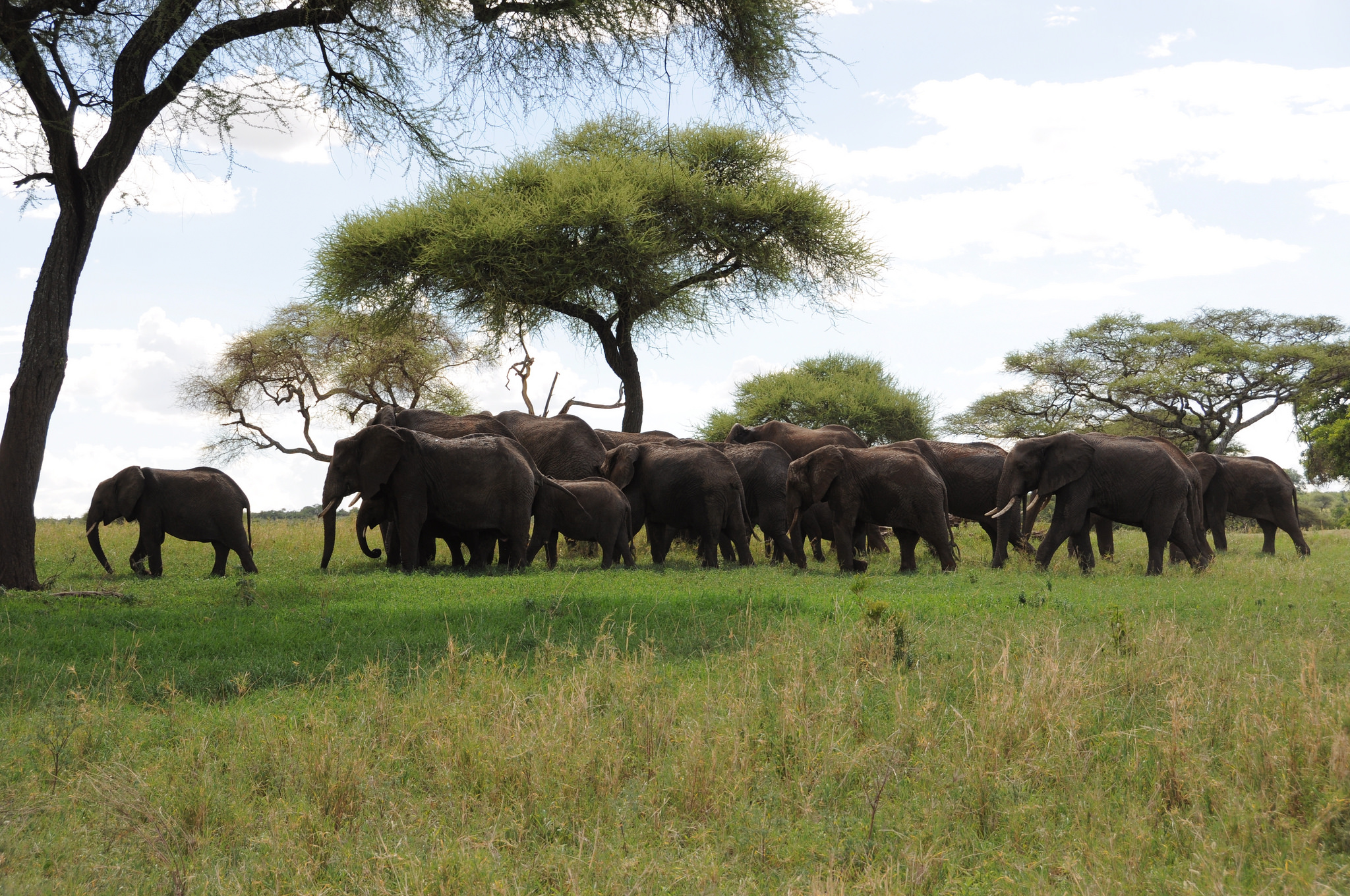 After breakfast, leave for Lake Manyara National Park. The great American writer and adventurer, Ernest Hemingway, once described Manyara as one of his favorites. Some 231km² out of the park's total 329km² is covered by the water of Lake Manyara, an alkaline water body that attracts flamingos and many migratory birds. Giant fig and mahogany trees tower above the trails near the park's entrance, where baboons and blue monkeys often gather. Out in the plains and near the lake, you might see buffalo, elephant, warthog, and giraffe. Although small, Lake Manyara has much to offer in terms of different habitats and wildlife. You will stay and have dinner at the nearby Lake Manyara Wildlife Safari Camp which has fabulous views of the lake and national park.
Accommodation: Lake Manyara Wildlife Camp.
Meals: Breakfast, packed lunch and dinner
7
DAY 8: EXPLORE TARANGIRE NATIONAL PARK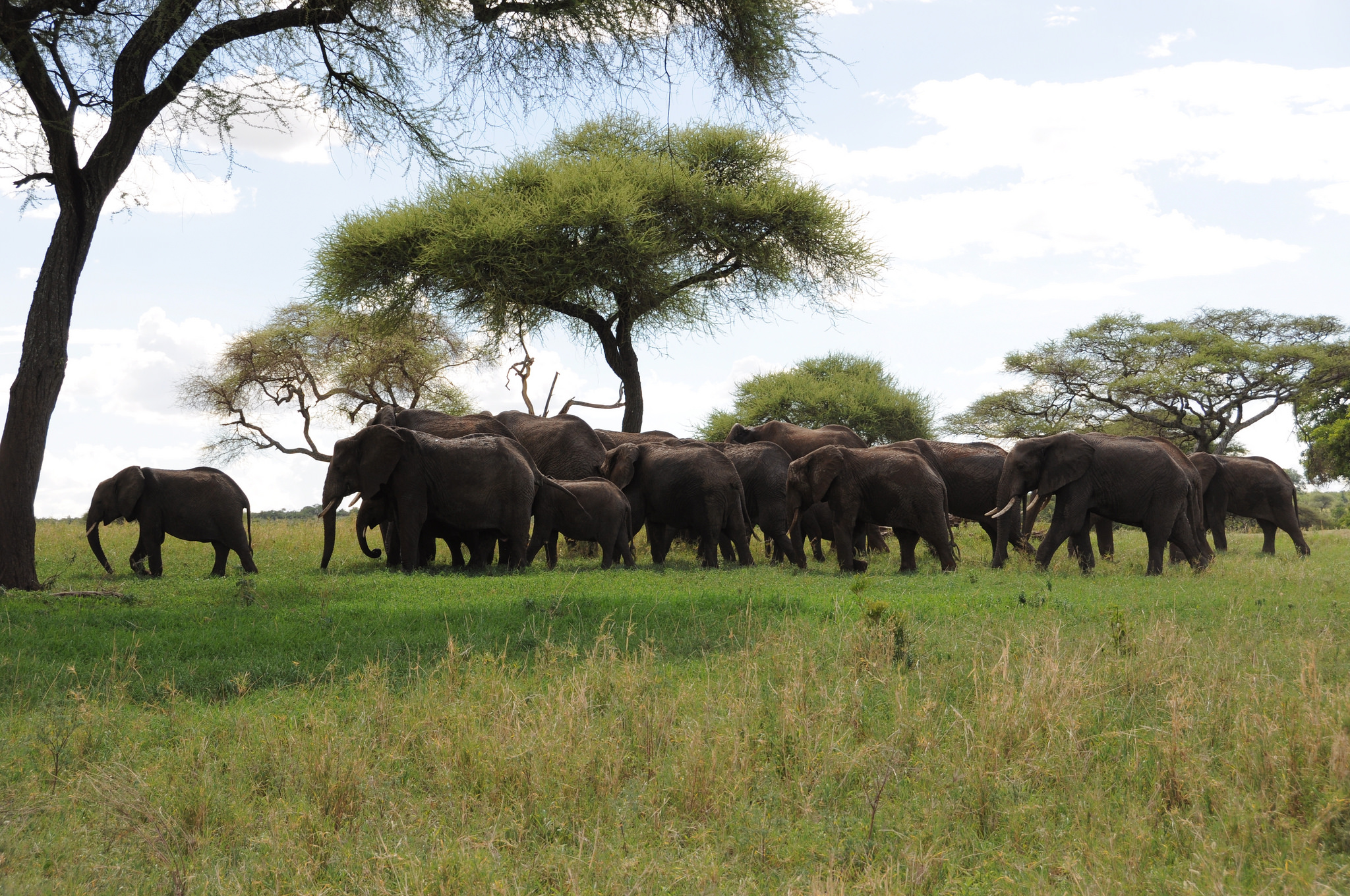 Leaving Lake Manyara behind, you'll travel to the nearby Tarangire National Park, known for its large population of elephants. Large herds of wildlife often congregate around the Tarangire River, which also attracts a great diversity of birdlife but the elephants usually steal the show!
Accommodation: Roika Tented Lodge.
Meals: Breakfast, packed lunch and dinner.
8
DAY 9: FINAL DAY ON SAFARI & YOUR DEPARTURE TO ZANZIBAR,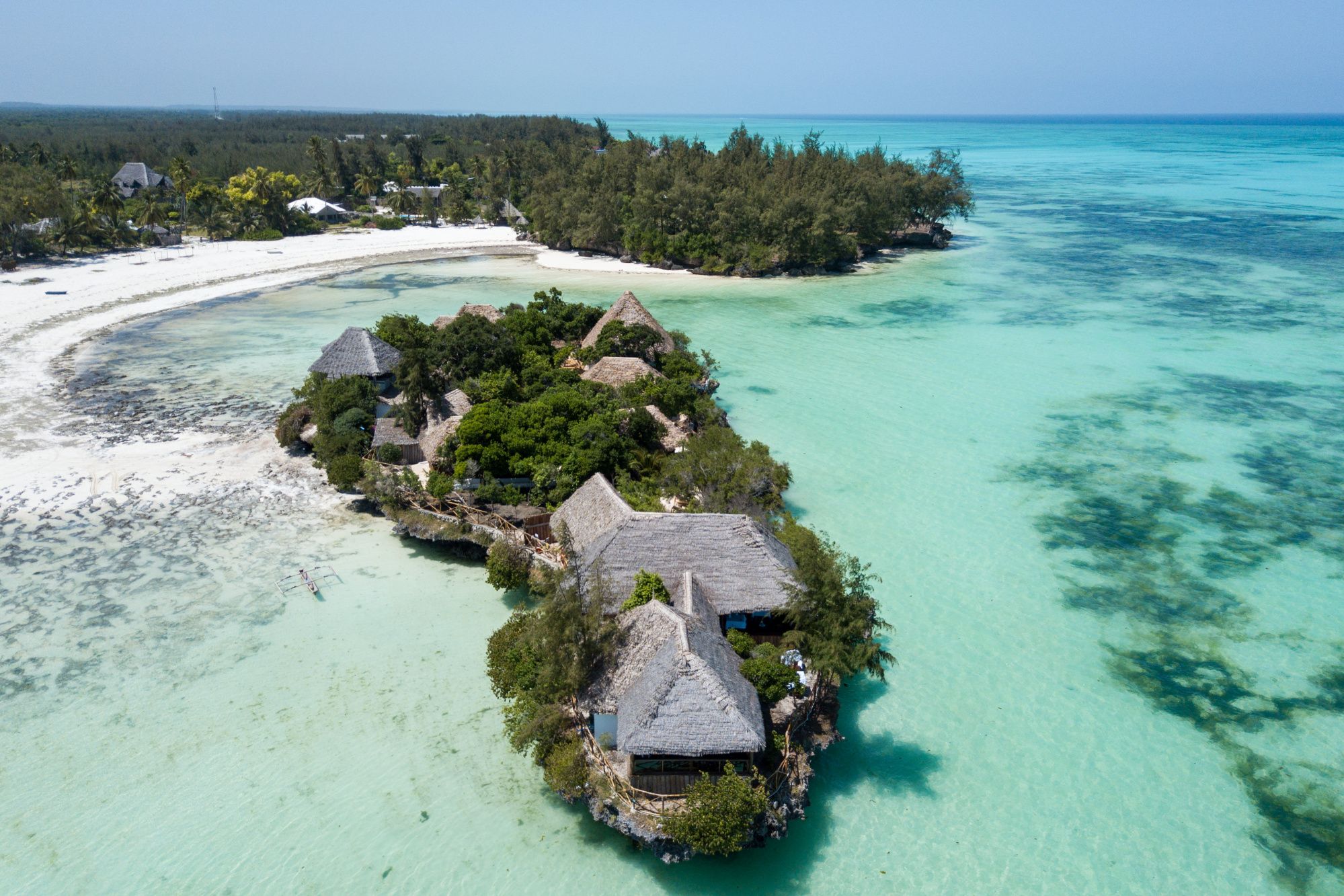 Enjoy one final morning of wildlife viewing and the stunning African landscapes as you take your leave of Tarangire and return to Arusha town. You'll have lunch at a tranquil hideaway in the Shanga Shangaa arts center, where handicapped artisans make extraordinary jewelry and glassware. They also serve a delicious meal! After picking up some souvenirs and gifts you'll have an opportunity to visit the Cultural Heritage Centre, with gift shop, art gallery and tanzanite display – a stone more precious than diamonds! In the afternoon, you will be transferred to Arusha airport for your flight to Zanzibar. On arrival in Zanzibar, you will be met and transferred to the hotel for some well-deserved relaxation.
Accommodation: Sea Cliff Resort & Spa
Meals: Breakfast, lunch and dinner.
9
DAY 10 – 13: ZANZIBAR BEACH RELAXATION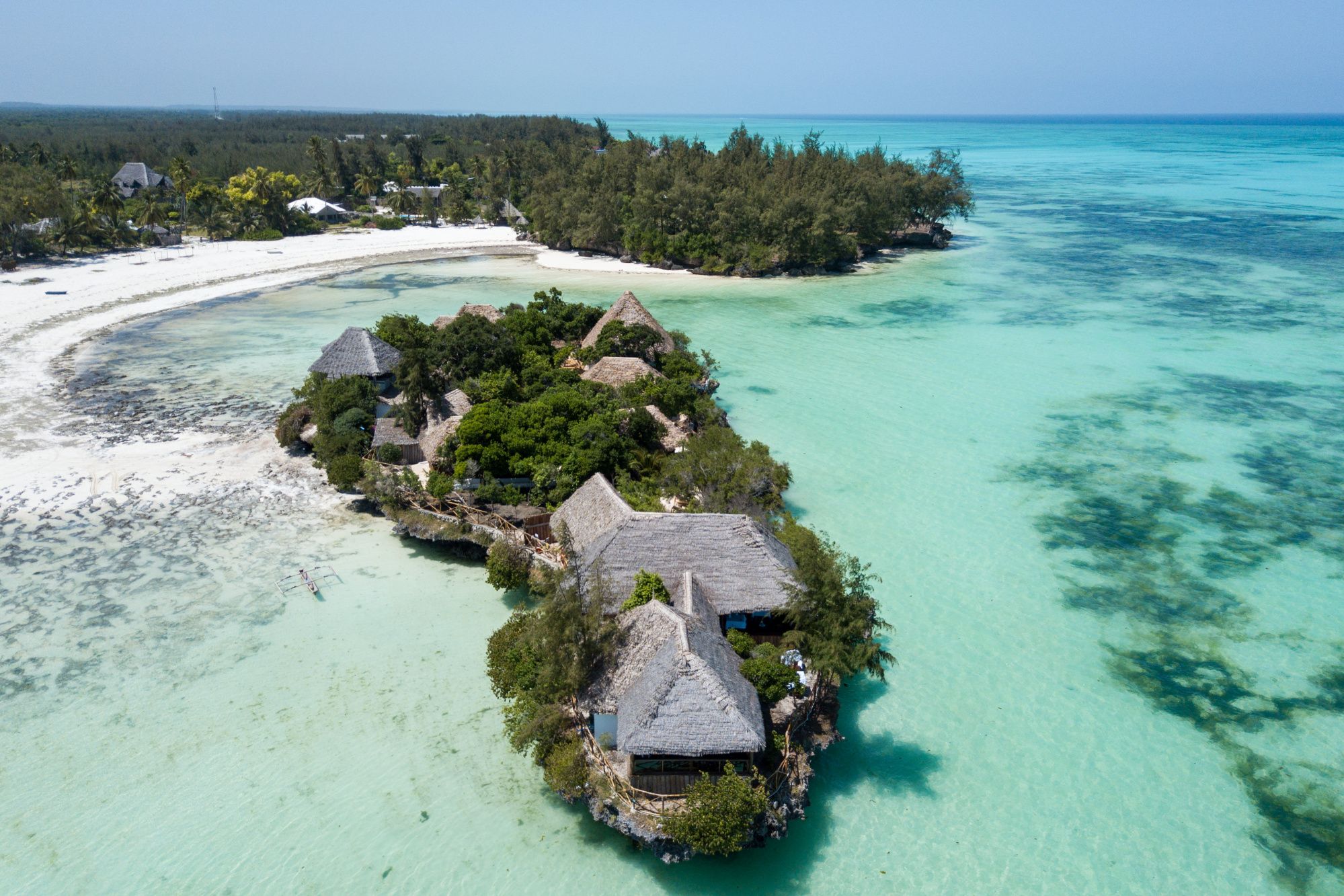 Your next days are free to do as you please and soak up the amazing atmosphere and views from your hotel. You may want to simply relax at the beach, in the pool or at the spa. If you've got energy to spare there are a range of activities available including tennis, biking and horse-riding some of which may incur an additional charge.
Accommodation: Sea Cliff Resort & Spa
Meals: Breakfast, lunch and dinner
10
DAY 14: DEPARTURE FROM ZANZIBAR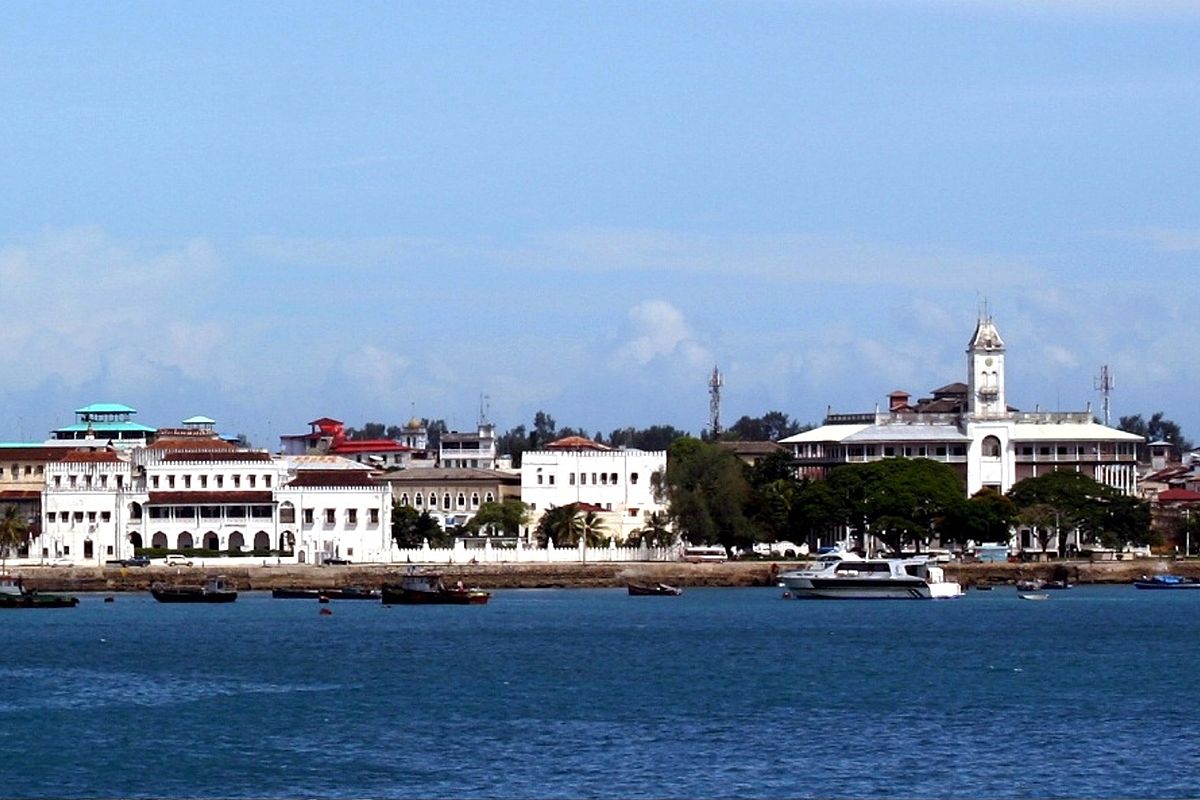 After breakfast, you will be transferred to the Ferry Terminal for your boat ride to Dar es Salaam. On arrival, you will be picked up and transferred to the airport for your flight back home. It's been an incredible experience and one you'll never forget.
INCLUSIVE OF:
Full board accommodation during safari and in Zanzibar
All entrance fees and park fees
Professional Tanzanian guide
Open roof safari vehicle
Unlimited mineral water per day
Daily safari briefing
Flight from Arusha to Zanzibar
Boat Ride from Zanzibar to Dar es Salaam
EXCLUSIVE OF:
Travel insurance
International flights
Tips
Excursions in Zanzibar
Tourist visas
Alcoholic beverages
All items of a personal nature
Balloon Safari